ANNOUNCEMENT:

NO SPRING 2020 SESSION.
The position for the Farrier School Director has been posted. If you are interested in applying for this position, go to https://jobs.montana.edu/postings/19112.
If you have any questions, please contact Susan Cooper at 406-994-3722.
Montana State University Farrier School offers a 16-week program designed specifically for those who wish to pursue careers as farriers. This professional course provides students with the opportunity to obtain a solid background in the field of farrier science through the application of sound principles in a practical hands-on setting. Students will have the opportunity to obtain the knowledge and develop the skills necessary to establish their own practice, qualify for licensing at major race tracks, and prepare for the American Farrier Association Certification exam. Further study in an advanced class is also offered. The Animal and Range Sciences Department at Montana State University sponsors the Farrier Program. The Farrier School, which was established in 1970, receives no state funding and is supported entirely with student fees.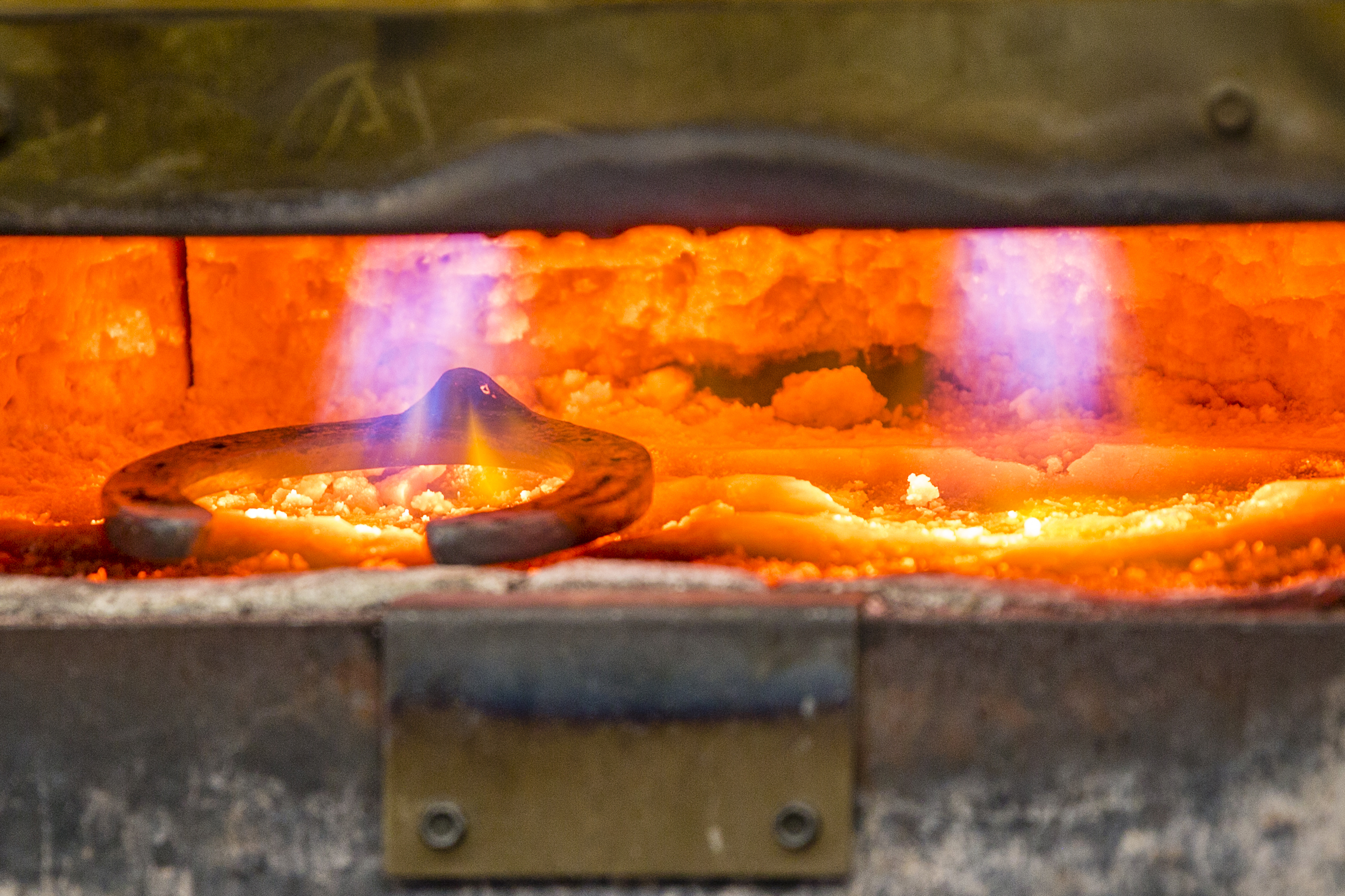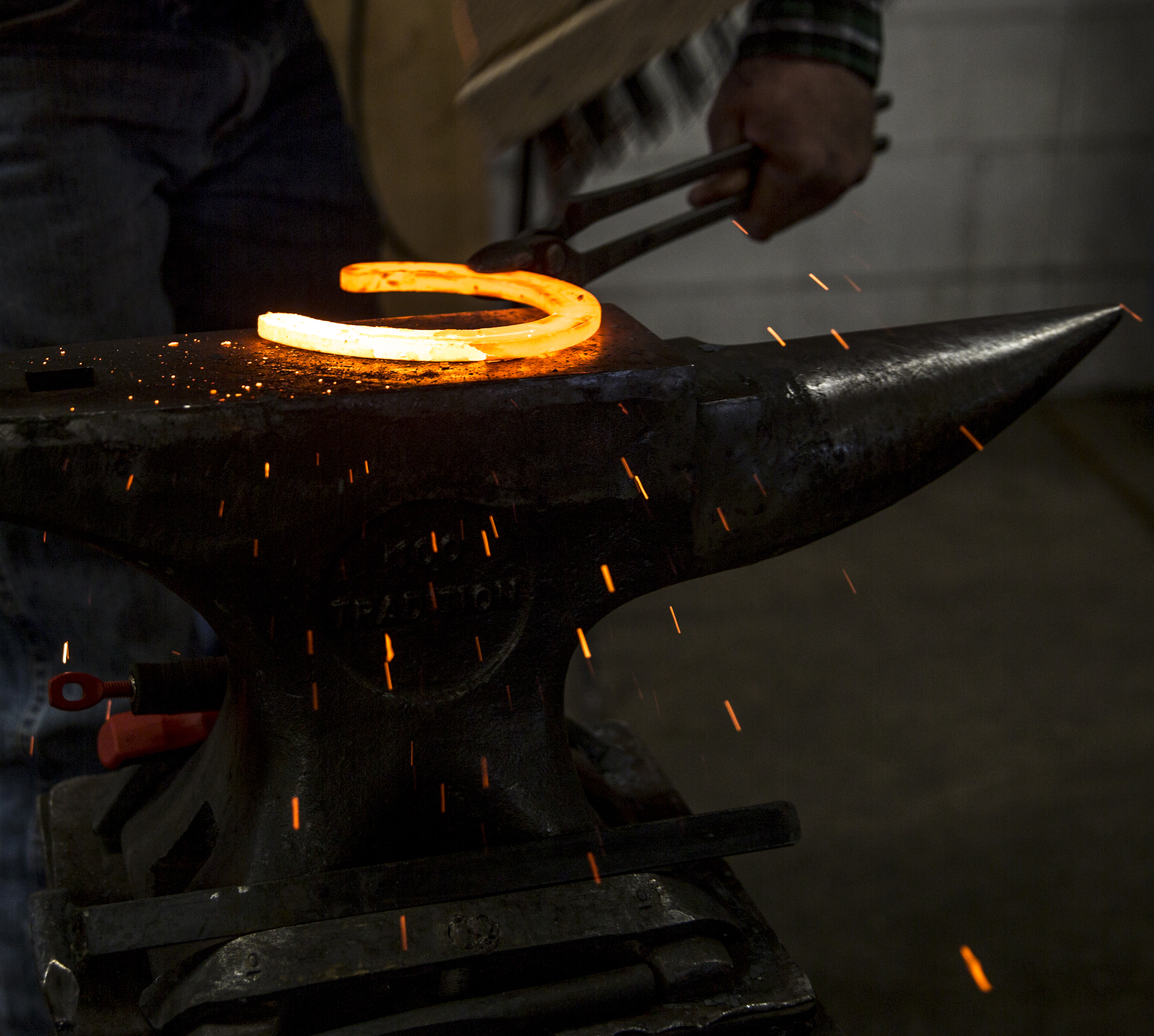 SCHOOL:
16 week program offered in Fall And Spring
8 hours daily, 5 days a week (approximately 650 total hours)
12 student maximum enrollment

SCHOOL COST:
$6,000 includes tuition, supplies, horseshoes, nails, textbooks and use of school forges and anvils
does not include tools or housing – see below

PAYMENTS:
$1,200 deposit required with application
$4,800 balance due 30 days before course starts

APPLICATION:
Applications can be found via the link above or by contacting the MSU Farrier School. The completed application is sent with a deposit of $1,200.00. The balance of the fee ($4,800.00) is due 30 days before classes start. Request for a deposit refund or transfer must be made 60 days prior to the start of the school. If approved, $1,000.00 will be refunded and $200.00 will be kept as an administrative charge. Tuition balance will be refunded only if the student cannot attend school for unavoidable reasons. The student will have the option of attending a later class.

TOOLS:
Students are required to furnish their own hand tools and apron. A complete set of hand tools for the course will cost approximately $1,200.00. Students may purchase tools on the first day of class from Montana Farrier Supply and are encouraged to do so.

HOUSING:
Housing is the responsibility of each student. A list of possible options is available by contacting the farrier school at 406-994-3722 or Susan Cooper at scooper@montana.edu.

FINANCIAL AID:
Applicants who need financial assistance should contact the following offices for eligibility:
Veterans Office (GI Bill®)
Division of Vocational Rehabilitation
Local Job Service
SALLIEMAE.com
Rural Employment & Opportunity (REO) for MT residents contact 1-800-546-1140 or www.reomontana.org.

This school is not certified for Guaranteed Student Loans (GSL, the Pell Grant or similar types of federal student loans) due to its non-credit status.
For more information
To receive applications and additional information about the MSU Farrier School please contact Susan Cooper.
MSU Farrier School
P.O. Box 172900
103 Animal Bioscience Building
Bozeman, MT 59717-2900
Phone 406-994-3721
Fax 406-994-5589
Email: scooper@montana.edu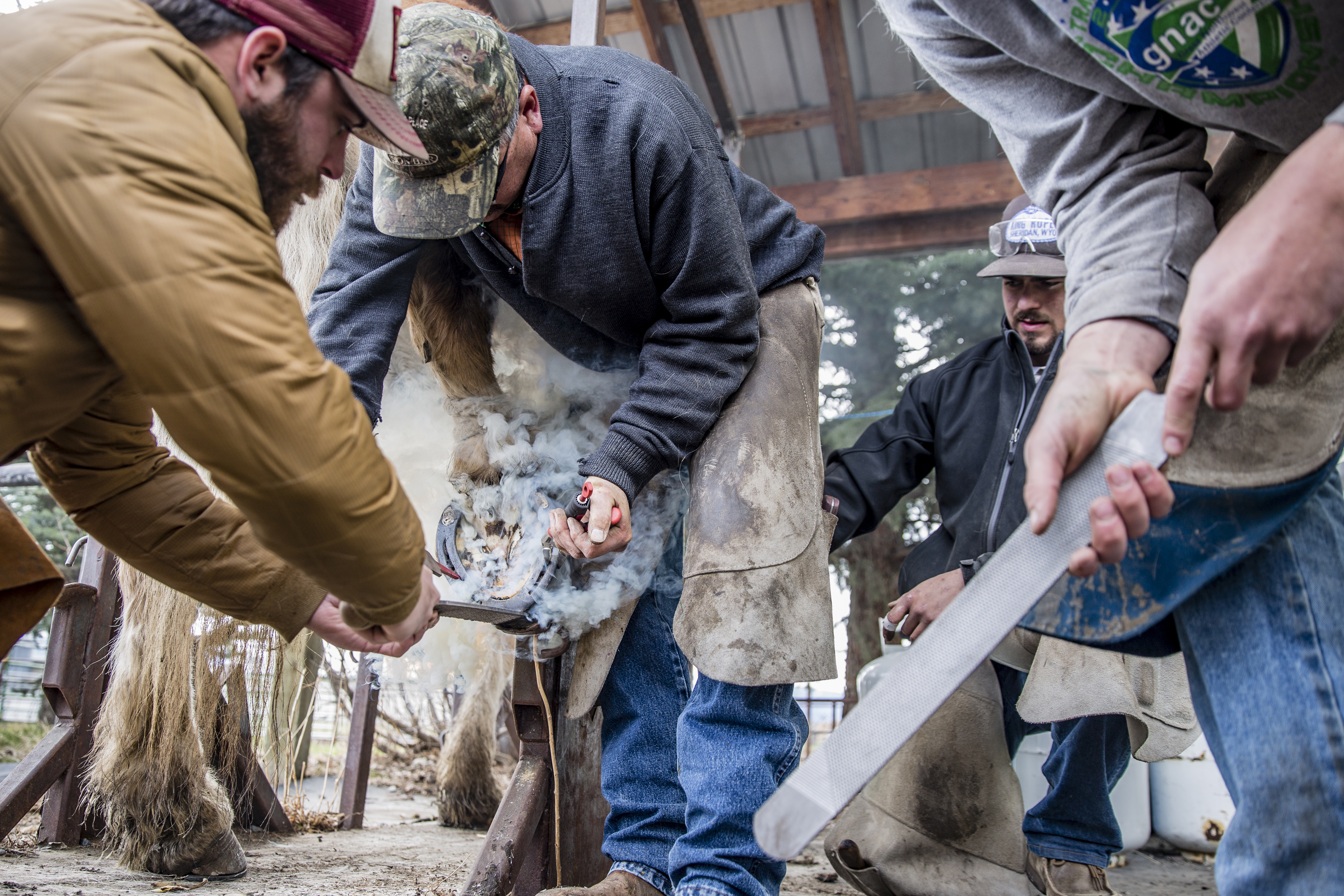 Photo by Doc Cravens