Assistant Professor Sheep Production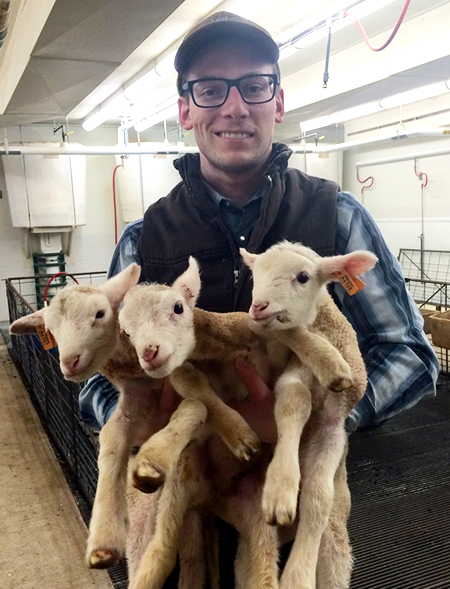 111 Animal Bioscience Building
Montana State University
Bozeman, MT 59717
Phone: (406) 994-3736
Fax: (406) 994-5589
Email: thomas.murphy12@montana.edu
Education
B.S. University of Nebraska-Lincoln, Animal Science, 2010
M.S. University of Nebraska-Lincoln, Animal Science - Breeding and Genetics, 2012
Ph.D. University of Wisconsin-Madison, Animal Sciences - Breeding and Genetics, 2016
Classes
ANSC 222 Livestock in Sustainable Systems
ANSC 432 Sheep Management
Research Interests
developing tools to increase the adoption rate and ease-of-use of genetic evaluation programs for sheep in the U.S.
designing breeding objectives for extensive and intensive sheep management systems.
incorporating effective and practical crossbreeding systems into range operations.
evaluating the impact of maternal nutrition during pregnancy on immediate and lifetime performance of progeny.
incorporating commonly available byproducts of the Northern Great Plains into lamb and ewe rations.
determining biological, nutritional, and breed effects on the flavor profile and consumer acceptance of American Lamb.
Publications