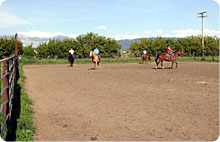 Students riding in outdoor arena.
The Bob Miller Pavilion provides indoor and outdoor equestrian facilities for MSU's Equine program. The Pavilion is also home to the MSU Youth Horsemanship School each summer. The priority use of the Bob Miller Pavilion is to support MSU's teaching programs and student activities. As the schedule for courses and student activities permits, the Department of Animal and Range Sciences rents the facility to other users as a public service. Please note that it is not the Department' s intent to provide a full-service facility, or compete with local commercial facilities.
Map to Miller Pavilion and Bozeman Agricultural Research & Teaching (BART) Farm
Fall 2021 Miller Pavilion Schedule
If you are interested in renting the facility please contact:
Call 600-6968.
Horse Boarding
Currently MSU does not board horses for students. However, there are many horse boarding facilities in and around Bozeman. A partial list of area boarding facilities can be found here:
Gallatin Valley Horse Boarding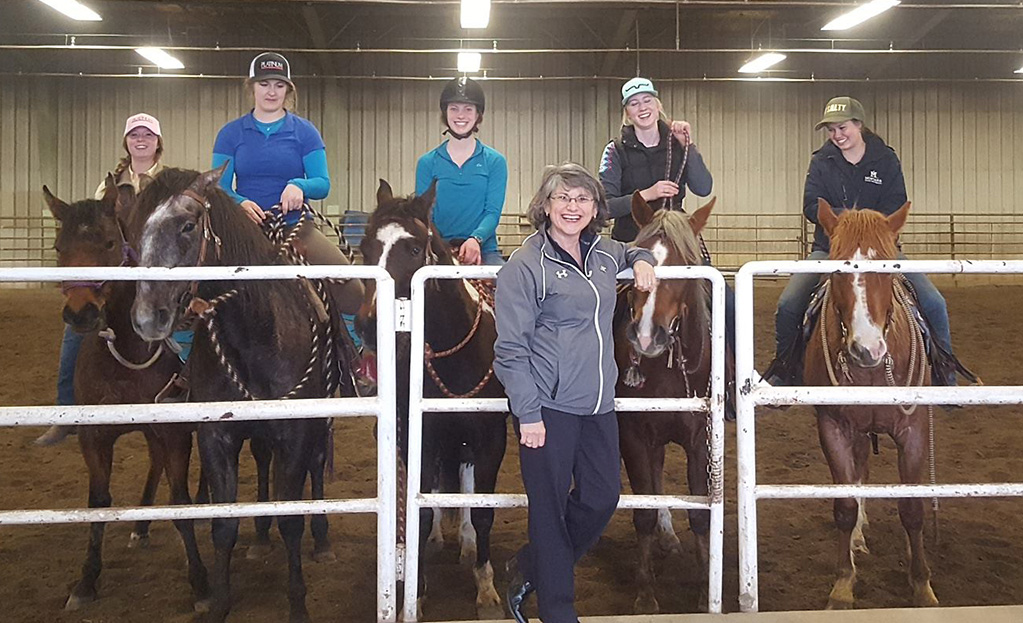 President Waded Cruzado visited the Bob Miller Pavilion on March 4, 2017 to meet the ponies from the Colt Starting Class. Pascal, Cosmos, Grace, Bow and Mogli were all happy to say hi.