Megan Milligan was awarded the Don C. Quimby Graduate Wildlife Research Scholarship. This scholarship was established to honor Dr. Don C. Quimby, a biology teacher, student advisor and founder of the Wildlife Program with Montana State University's Biology Department in 1948. Dr. Quimby served as the head of that program until his retirement in spring 1975. In 1955 Wynn G. Freeman (Game Management Division Chief, Montana Fish and Game Department) and Dr. Quimby combined efforts to establish the Master of Science degree in Fish and Wildlife Management as the entry level educational requirement for employment of game/wildlife biologists by that state agency. Eligibility criteria include: 1) enrolled in MSU's graduate school, seeking either a M.S. or Ph.D. in the Ecology Department, or a M.S. or Ph.D. with a WildlifeRange Management project in the Animal and Range Sciences Department, 2) field research project focused on a free-ranging wildlife species within the state of Montana, 3) an ability to conduct independent research, 4) scholastic seriousness and intellectual honesty, 5) enthusiasm and willingness to work with fellow professionals and the public, 6) commitment to a career in wildlife management. Megan is a PhD candidiate under advisor Dr. Lance McNew.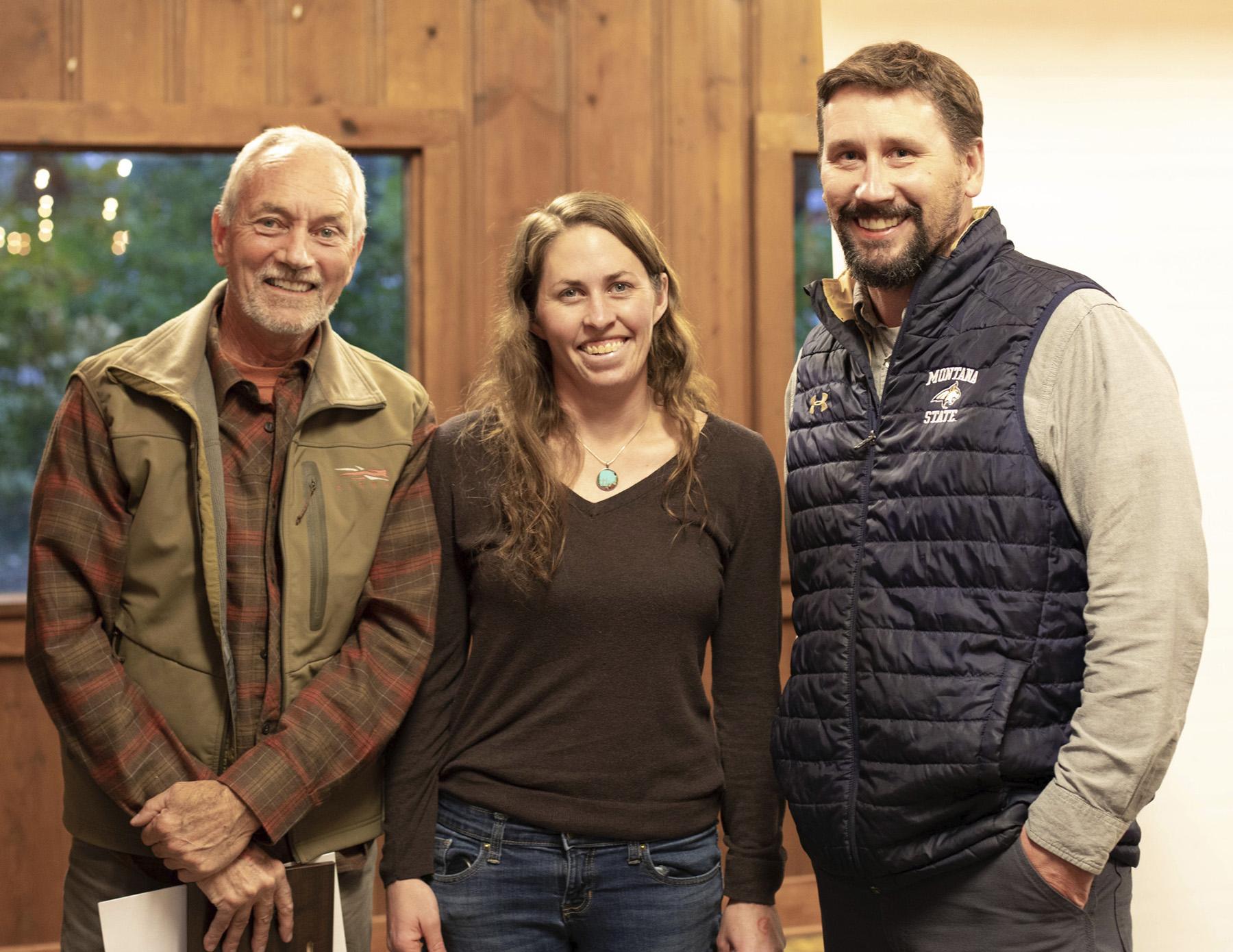 ---
Dr. James Berardinelli Marks 37 Years Teaching Animal Science. Read more about Dr. Berardnell.
---
With recent confirmed cases of Equine Infectious Anemia (EIA) in Gallatin County, here is some information from Dr. Shannon Moreaux, DVM.
---