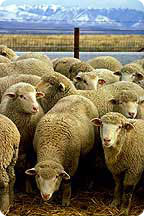 Undergraduate Degree in Animal Science
What is Animal Science? The animal science curriculum is administered by the Department of Animal and Range Sciences. The curriculum provides students with a firm foundation in the biological and natural sciences, animal breeding, reproductive physiology, nutrition, and livestock production and management. The curriculum emphasizes applications to production environments of the western United States. This includes the close relationships among livestock, rangelands, and natural resources. Three options are offered leading to a B.S. in Animal Science. Proper use of restricted electives allows students to tailor curriculum to meet their individual needs.
Livestock Management & Industry Option (ASLV) stresses the application of science to livestock production. This option incorporates courses in agricultural economics and business. Emphasis is placed on applying skills as they relate to livestock enterprises and service industries closely allied to livestock production. These skills include principles of economics, range science, genetics, business management, and physiology and nutrition in sustainable livestock production systems. This option incorporates flexible coursework choices to prepare graduates to manage livestock enterprises, or to be employed by companies producing and marketing livestock, animal feeds and health products. Graduates can also be employed by a variety of communication and service organizations, including breed associations, commodity groups, livestock publications and government agencies.
Science Option (ASSE) emphasizes greater depth in the basic sciences. This option is designed for highly motivated students who have a strong interest in graduate training or professional school. Individual curriculum can be tailored to prepare students for veterinary school, medical school, or graduate studies in animal biotechnology, physiology, nutrition or genetics.
Equine Science Option(ASEQ) emphasizes science and technology combined with practical aspects of management, horsemanship and training. Graduates of this program will have a firm foundation to meet the growing needs of the equine industry. This program is designed to prepare students for employment in equine breeding or nutrition, or managing facilities and land. Graduates can also be employed in the allied industries, such as sales, feed, tack, and equipment. Students can tailor their program to emphasize science, business, or rangeland ecology and management. Learn more...
Animal Science Minor - A minor is a secondary area of academic specialization. A minor in Animal Science can serve as an excellent complement to several other majors offered at MSU, and to expand career opportunities.
Genetics Minor - The Genetics minor provides students with a focused experience in microbial, plant, and animal genetics, and allows exploration of areas such as bioinformatics, and molecular, evolutionary, and quantitative genetics.
Graduate Degree in Animal Science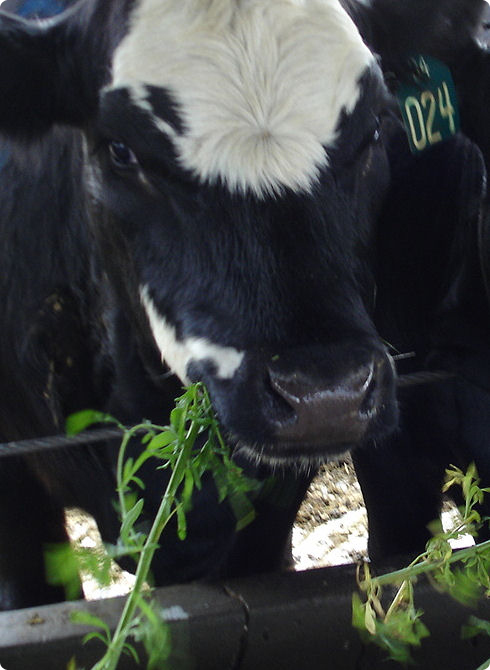 Graduate students with the Animal Science Emphasis receive broad-based training resulting in experiences that qualify them for many agricultural jobs. Areas of emphasis include nutrition, physiology, production systems, meat science/muscle growth, and breeding and genetics. Research problems may involve beef cattle, sheep, and biochemical or other properties of agricultural products. Supporting coursework may be taken from Animal Science, Range Science, Biology, Wildlife Management, Biochemistry, Statistics, Plant Sciences, Economics, and Land Resources and Environmental Sciences.
Research laboratories are available in the department, and specialized equipment is available through cooperation with other departments.
The department conducts cooperative research with the U.S. Livestock and Range Research Station at Miles City, Montana, and the U.S. Sheep Experiment Station at Dubois, Idaho. Facilities for maintaining beef cattle and sheep are available at the Red Bluff Research Ranch, 30 miles west of Bozeman, the Fort Ellis Research Center, near Bozeman, and the Northern Agricultural Research Center at Havre. The main station has facilities for sheep, horses and beef cattle (a cattle feedlot and nutrition laboratory). A wool laboratory is located on campus.
Please feel free to contact any advisors whose research may interest you.
Animal and Range Sciences Faculty