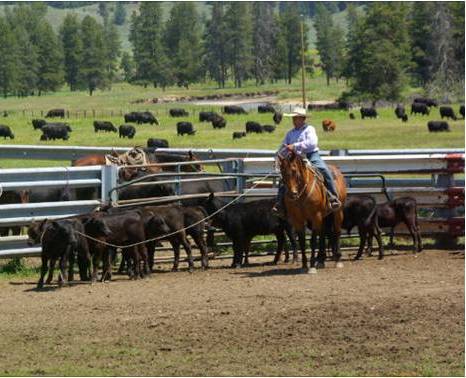 The Equine Science program is an option of the 4–year Animal Science degree program. This option emphasizes science and technology combined with practical aspects of management, horsemanship and training. The program includes courses in Western and English equitation, plus:
Equine growth, development, reproduction and nutrition
Business, marketing and management for the equine industry
Colt breaking, horse training and behavior
Land management for small acreage grazing
Hands–on learning through internships, research, and projects that fit your special interests
Well–rounded experience in basic sciences, communication, leadership, ecology and business
Graduates of this program will gain a firm foundation to meet the growing needs of the equine industry. This program is designed to prepare students for employment in breeding, nutrition, and management of facilities and land, and in allied industries such as sales, feed, tack, and equipment. Students can tailor their program to emphasize science, business, or rangeland or pasture management.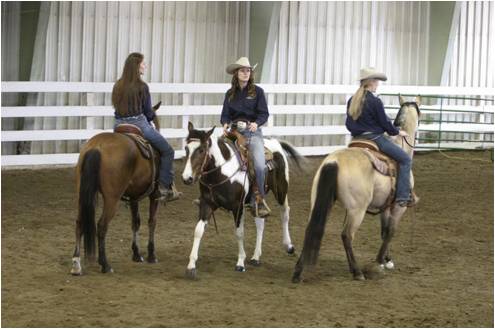 Indoor heated riding facility Miller Pavilion
University–owned herd of 30 horses
400–acre Bozeman Area Research & Teaching (BART) farm less than one mile from campus Map to Pavilion and BART Farm
An affiliated professional horseshoeing school and classroom Farrier school
Low student–to–faculty ratio of 18:1
Accessible advisors and internship coordinators
Scholarships available
At MSU in Bozeman, the Rocky Mountains are Your Playground!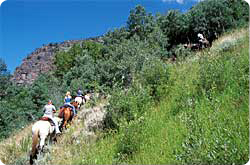 Gallatin National Forest — Numerous trailheads just 15 minutes from campus
Yellowstone Park is only 90 miles away
Great fishing, hunting, skiing, and outdoor recreation
MSU has a Rodeo Team, Horseman' s Club and Polo Club
Bozeman, Montana is a horse–lover' s paradise! The area features several outstanding riding and boarding facilities, ranch recreation enterprises, and numerous horse shows
Equine Clubs & Activities
Montana State University Horseman's Club & Equestrian Team on the Web
MSU Stock Horse Team
Equine Science Option Degree Requirements
Sample Equine Courses