Faculty members in our department believe student involvement has many benefits, including experiential opportunities to learn new skills, activities and hobbies, build upon existing interests, expanding your horizons, and making new friends outside the classroom. That's why you'll find a number of our faculty actively advising the university clubs, organizations and teams shown below. We invite you to take a look at them and find one that interests you!
Backcountry Hunters & Anglers of Montana State University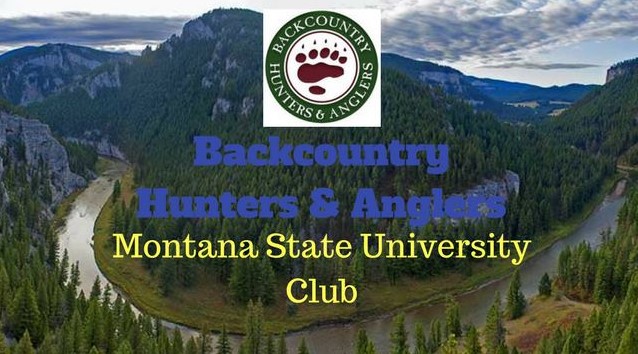 The Montana State University Chapter and Club of Backcountry Hunters & Anglers promotes public lands access for all, as well as the introduction and enjoyment of hunting and fishing.
Advisor: Dr. Lance McNew, lance.mcnew@montana.edu
---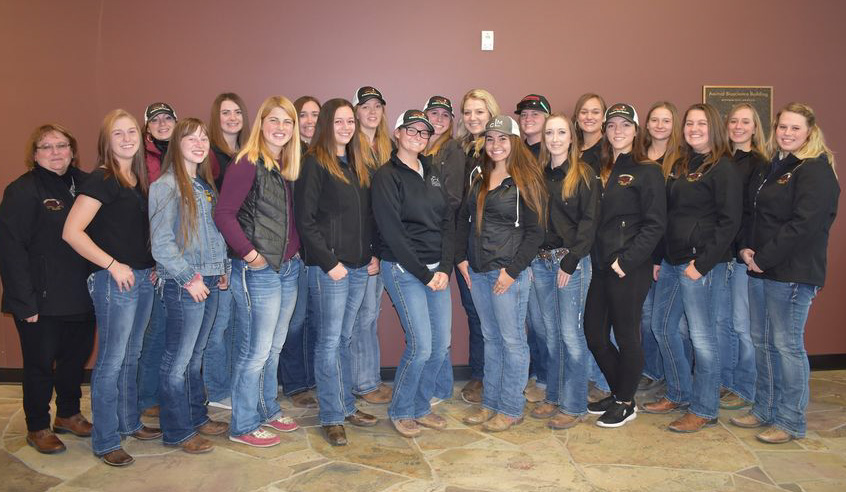 The Collegiate Cattlewomen's organization is open to women enrolled at MSU who are interested in the future of beef, agriculture, and their communities. Club goals include public education and promotion of the business of agriculture. The club assists Montana Cattlewomen and the Montana Beef Council in their efforts to promote the welfare of the beef industry, while offering members an opportunity to expand their communication and leadership skills as they work alongside peers to educate the community.
---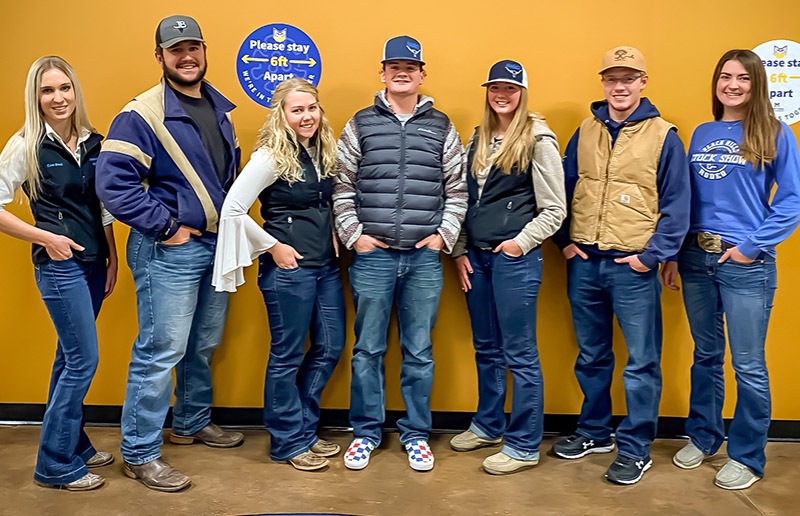 Collegiate Stockgrowers at Montana State University is a committee within the Montana Stockgrowers Association designed to develop collegiate students into tomorrow' s leaders. This is a place for young ranchers and supporters of the beef industry to get together, share ideas, promote the industry, and have fun!

Membership is open to all students in good standing at MSU. Annual dues are $30. Meetings are held the second and fourth Wednesday of each month, while school is in session. We hope to see you at our meetings!
Advisors: Dr. Hannah DelCurto, hannah.delcurto@montana.edu and Dr. Tim DelCurto, timothy.delcurto@montana.edu.
---
Collegiate Wool Growers at Montana State University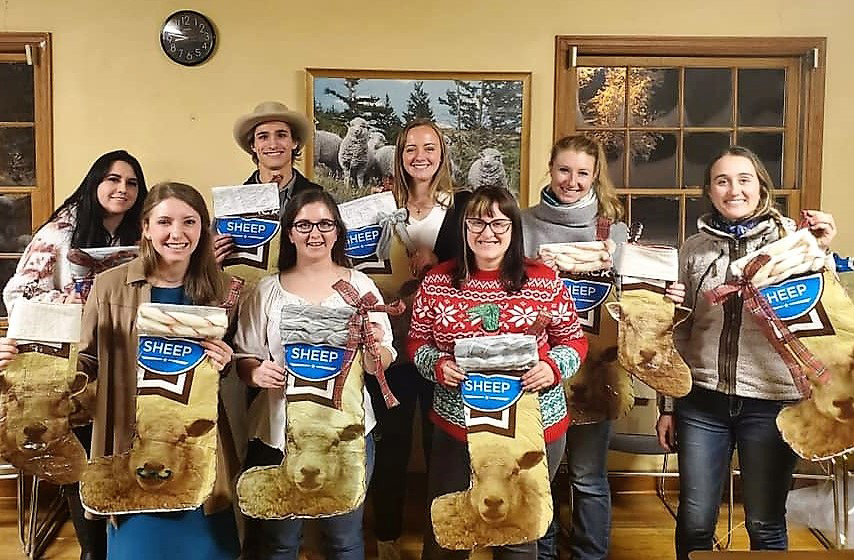 The Collegiate Wool Growers at MSU consists of young members with interest in the sheep industry. Members advocate for the sheep and wool industries on a regional level by participating in all aspects of the industry from field to commercial markets. Some potential activities include touring operations of various sizes, mill, processing, wool wear house, shearing preparation, shearing, breeding and lambing.
Advisor: Sarah Maninger, Wool Lab Manager, sarah.maninger@montana.edu
---
Graduate Student Organization
The Animal and Range Sciences Graduate Student Organization exists to foster closer relationships between students and faculty among all disciplines within MSU's Department of Animal & Range Sciences; to encourage leadership; to promote greater interest in the profession; and to promote participation in professional activities. The ARGSO will strive to connect with the community and producers in the agricultural industry through service, tours, guest speakers, and more.
Advisors: Jane Ann Boles, jboles@montana.edu and Jennifer Thomson, jennifer.thomson@montana.edu
---
Horseman's Club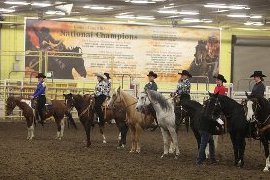 The Horsemen's Club is a professional, career oriented student organization dedicated to the promotion of humane horse training methods through professional instruction, demonstration and practice. The club provides experiential learning opportunities for students interested in horse training, production, marketing and sales management as a career path. Members must be previously or currently enrolled in EQUH 253-Starting Colts and EQUH 256-Developing The Young Horse.
Advisor: Vacant
---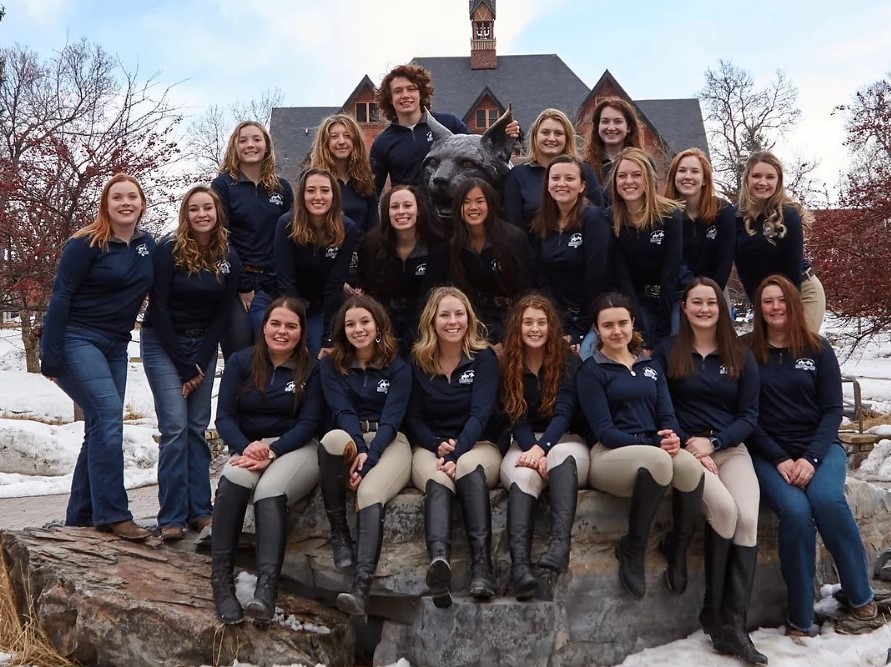 The mission of the Montana State Equestrian Team is to provide collegiate riders of all abilities and backgrounds the opportunity to enhance their lives through horsemanship, competition, and teamwork. The Montana State Equestrian Team prides ourselves on our success in the classroom and in the arena. Our riders are leaders, teammates, volunteers, and friends.
The Montana State Equestrian Team competes in the Intercollegiate Horse Show Association (IHSA) in both English and Western disciplines. Our English team competes in hunt seat equitation on the flat and over fences, and our Western team competes in Western equitation rail classes and reining. At competitions we "catch ride," meaning we draw a horse, mount up, and head into the ring without a warmup. It is the ultimate challenge for a rider to compete on a horse they have never ridden before.
---
Livestock Judging Team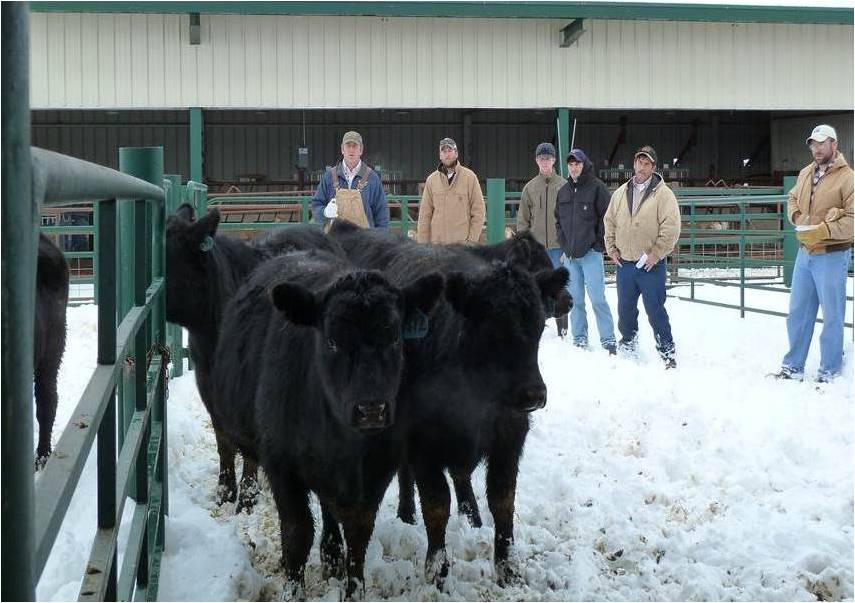 Students involved in livestock judging learn how to sharpen their decision-making and communication skills, and gain knowledge about a wide variety of segments of the livestock industry in different parts of the country. Livestock Judging Team members have the opportunity to travel to different National Livestock Judging Contests, and through judging, students learn valuable skills that they will use for the rest of their lives.
Advisor: Dr. Hannah DelCurto-Wyffels, hannah.delcurto@montana.edu
Meat Judging Team
The MSU Meat and Meat Processing Center is a state-inspected facility with the capability for processing meat animals. It has much of the equipment necessary for sausage and ham manufacturing. In addition, there is a chemistry laboratory for analysis of a wide range of physical and chemical properties of meat. Students learn to cut carcasses and manufacture sausages and ham in this facility. The MSU Meat Lab also supports the Meats Judging Team and provides hands-on experience for students interested in meat and carcass evaluation.
Advisor: Dr. Jane Ann Boles, jboles@montana.edu
The club provides students with an opportunity to learn to play polo and create new friendships with team members of other schools. Emphasis is placed upon providing an environment conducive of equine education while encouraging the development of sportsmanship, leadership and team spirt. No experience needed, anyone can join!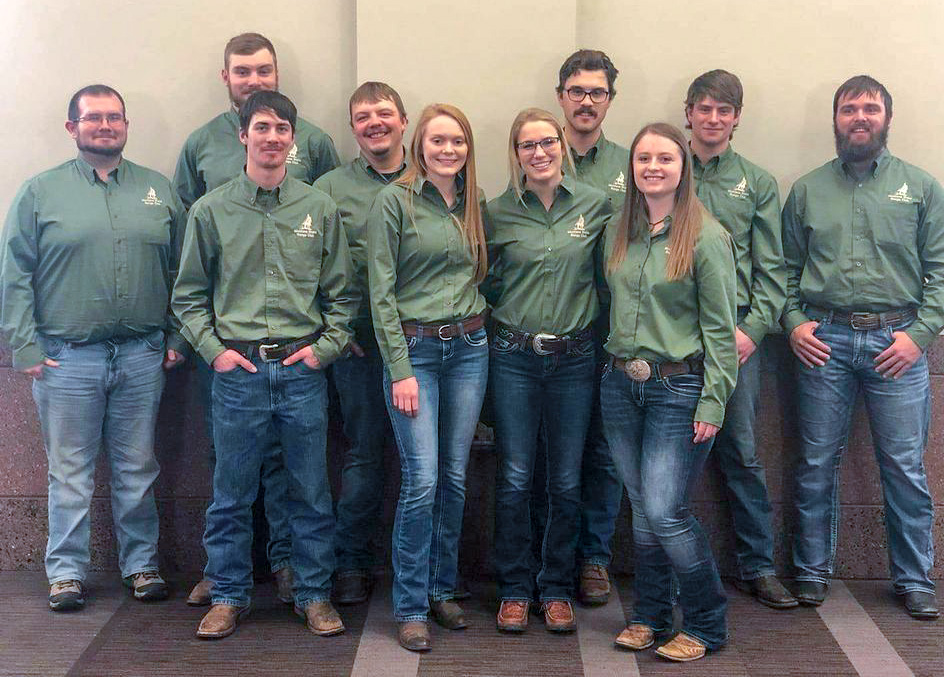 The Range Club is open to students interested in range ecosystems and the principles of their management. This club has ties to the Society for Range Management. Functions include sponsorship of an Undergraduate Range Management Exam Team (URME), and an International Range Plant Identification team; promotion of diverse guest speakers and field trips. We also support a variety of social functions.

Students interested in Range Science should try out for the competitive Range Plant Identification Team and the Undergraduate Range Management Exam Team. These teams are sent to represent MSU at the annual contests held in conjunction with the annual International Society for Range Management Convention. The club meets on the second and fourth Tuesday of each month in Animal Bioscience Building, Room 238.
Advisor: Dr. Craig Carr, craig.carr@montana.edu
Sigma Alpha Agricultural Sorority

Sigma Alpha is the only women's professional agricultural sorority. The members of Sigma Alpha strive for achievement in the areas of scholarship, leadership, fellowship and service. No agricultural background is required; however, members should have an interest in agriculutre. All undergraduate majors are welcome. Membership dues are determined by the chapter membership.
Related Clubs and Organizations
There are many other clubs that span different interests at Montana State University. Visit Campus Connect to browse the offerings and find new ways to engage!
---
For information on the Steer-A-Year program, go to https://animalrange.montana.edu/steerayear.html