The Animal and Range Sciences Department offers a Master of Science degree in "Animal & Range Sciences" and a Doctor of Philosophy degree in "Animal & Range Sciences". Both the MS and PhD degrees require that the student choose either an Animal Science emphasis or a Range Science emphasis.
Departmental Application Process
Our program requires you to take the GRE within the past 5 years or provide proof of a confirmed thesis-based master's degree. Official GRE scores must be sent to the Graduate School directly from the ETS testing agency using campus code: 4488. Unofficial scores can be used for initial evaluation by the Department, but the official scores must arrive at the University before the application package and evaluation process will be considered finalized. For those seeking exemption from the GRE for an earned thesis-based master's degree, the requirement of the GRE will only be waived after the Department reviews your application. Please indicate the degree when applying and send official transcripts with the confirmed degree indicated.
Official academic transcripts must be sent directly to the Department from all higher education schools attended (universities, colleges, and/or community colleges) or via email: gradschool@montana.edu. Three reference letters (including one from your potential advisor) and a personal statement must be submitted through the online application process.
NOTE: There must be a faculty member available to advise a student with funding and
a project before a new graduate student will be accepted.
Prospective students are strongly advised to contact potential advisors in advance of applying.
Incomplete application will not be considered.
Complete application package must be received by the department by the following deadlines:
For admission Fall semester - June 1
For admission Spring semester - November 1
For admission Summer semester - April 1
*International applicants deadline is one month prior to these dates
Animal Science Emphasis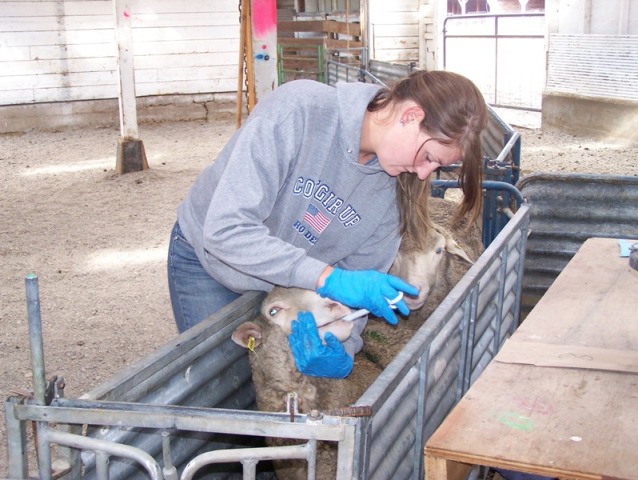 Graduate students in the Animal Science emphasis receive broad based training resulting in experiences that qualify them for many agricultural jobs. Areas of emphasis include nutrition, breeding and genetics, physiology, production systems, and meat science/muscle growth. Research problems may involve beef cattle, sheep and biochemical or other properties of agricultural products. Supporting course work may be taken from Animal Science, Range Science, Biology, Wildlife Management, Biochemistry, Statistics, Plant Sciences, Land Resources and Environmental Sciences, and Economics.
Research laboratories are available in the department and specialized equipment is also available through cooperation with other departments.
The department conducts cooperative research with the U.S. Livestock and Range Research Station at Miles City, Montana, and the U.S. Sheep Experiment Station at Dubois, Idaho. Facilities for the maintenance of beef cattle and sheep are available at the Red Bluff Research Ranch, 30 miles west of Bozeman, the Fort Ellis Research Center, near Bozeman, and the Northern Agricultural Research Center at Havre. The main station has facilities for sheep, horses and beef cattle (a cattle feedlot and nutrition laboratory). A wool laboratory is located on campus.
Please feel free to contact any tenture-track faculty advisor whose research may interest you.
Range Science Emphasis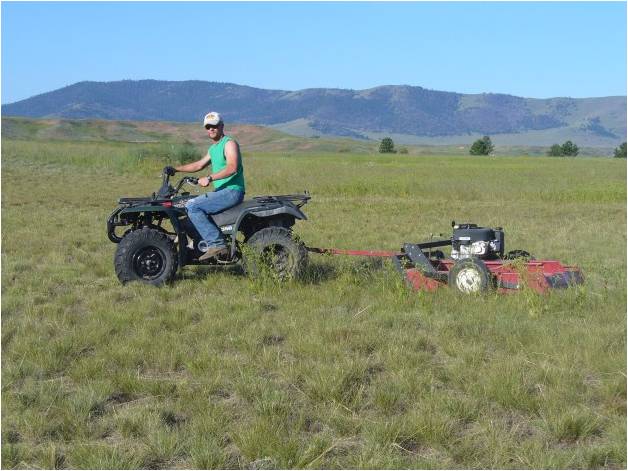 Research and training opportunities in the Range Science programs are diverse, and students with a wide variety of backgrounds, goals, and educational needs are accepted. Major areas of study are range ecology, habitat management, watershed management, grazing management, monitoring, riparian ecosystems, measurements, and plant-animal (livestock and wildlife) interactions. A graduate degree in range science prepares for careers in rangeland management, wildlife management, habitat management, natural resource conservation and restoration, research, land-use planning, and consultation. Research facilities include the Red Bluff Research Ranch, several research centers of the Montana Agricultural Experiment Station, U.S. Livestock and Range Research Station at Miles City, Montana, and the U.S. Sheep Experiment Station at Dubois, Idaho. Cooperative projects with ranchers and federal and state agencies are also conducted. Supporting courses at the graduate level include botany, wildlife biology and management, soils, animal science, earth science, plant science, statistics and biochemistry.
Please feel free to contact any tenture-track faculty advisor whose research may interest you.