The MSU Department of Animal and Range Sciences offers a Master of Science degree and a Doctor of Philosophy degree in Animal and Range Sciences. Both degree programs require students to choose an emphasis in either Animal Science or Range Science. The department is also a program participant in the cross-college Ecology and Environmental Sciences Doctoral Program.
---
Departmental Application Process and Requirements
The Graduate School application procedures
Animal and Range Sciences Graduate Student Policy
Current graduate students and their research.
---
Deadlines
Completed application packages must be received by the department by the following deadlines:
For fall semester admission: June 1*
For spring semester admission: November 1*
For summer semester admission: April 1*
*The deadline for international applicants is one month prior to the above dates.
Incomplete application packages will not be accepted.
---
Animal Science Emphasis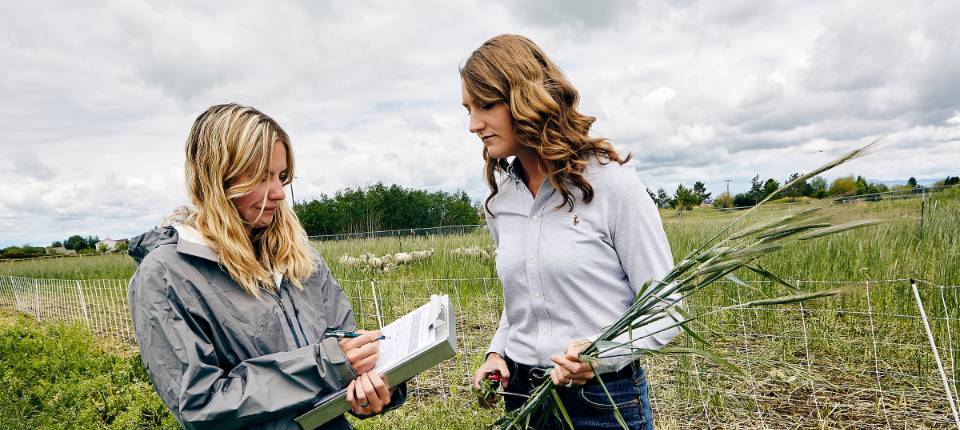 As a graduate student in Animal Science you will receive broad-based training and experiences that qualify you for myriad agricultural or agriculture-adjacent careers. Areas of emphasis include nutrition, breeding and genetics, physiology, production systems, and meat science/muscle growth. Research problems may involve beef cattle, sheep, and biochemical or other properties of agricultural products.
Supporting course work may be taken in Animal Science, Range Science, Biology, Wildlife Management, Biochemistry, Statistics, Plant Sciences, Land Resources and Environmental Sciences and Economics.
Research laboratories and facilities are available in the department and specialized equipment is also available through cooperation with other departments.
The department conducts cooperative research with the U.S. Livestock and Range Research Station at Miles City, Montana, and the U.S. Sheep Experiment Station at Dubois, Idaho.
Facilities for the maintenance of beef cattle and sheep are available at the Red Bluff Research Ranch, 30 miles west of Bozeman, the Fort Ellis Research Center near Bozeman, and the Northern Agricultural Research Center at Havre. The main station has facilities for sheep, horses and beef cattle (a cattle feedlot and nutrition laboratory). A wool laboratory is located on campus.
You are welcome to contact any tenure-track faculty advisor whose research may interest you.
---
Range Science Emphasis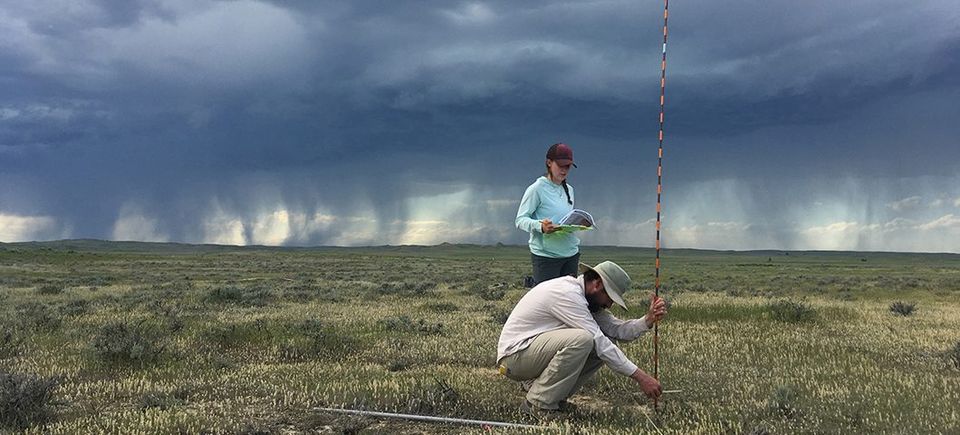 As a graduate student in Range Science, you will be prepared for careers in rangeland management, wildlife management, habitat management, natural resource conservation and restoration, research, land-use planning, and consultation.
Research and training opportunities in the Range Science programs are diverse, and students with a variety of backgrounds, goals, and educational needs are accepted.
Major areas of study are range ecology, habitat management, watershed management, grazing management, monitoring, riparian ecosystems, measurements, and plant-animal (livestock and wildlife) interactions.
Students conduct cooperative projects with ranchers and federal and state agencies. Supporting courses at the graduate level include botany, wildlife biology and management, soils, animal science, earth science, plant science, statistics and biochemistry.
To support your research, you will have access to research facilities, including the Red Bluff Research Ranch, several Montana Agricultural Experiment Station research facilities, the U.S. Livestock and Range Research Station and the U.S. Sheep Experiment Station.
You are welcome to contact any tenure-track faculty advisor whose research may interest you.
---
Ph.D. in Ecology and Environmental Sciences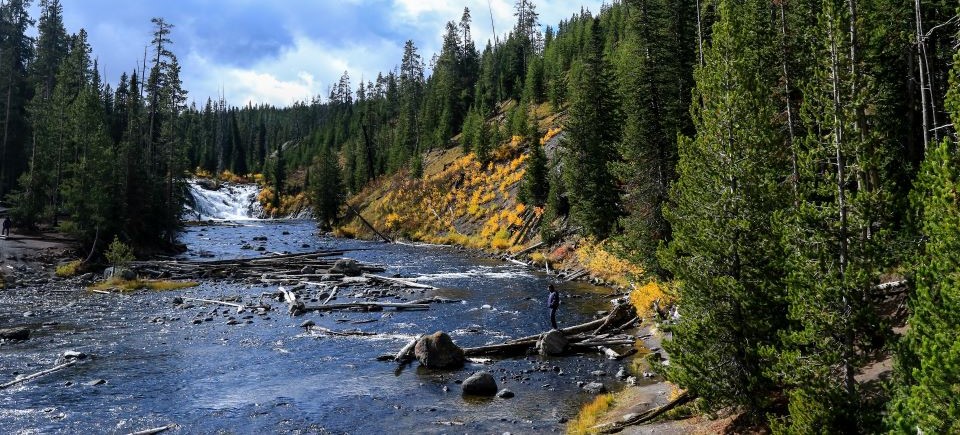 This cross-college doctoral degree represents a broad collaboration among departments and faculty across MSU. It provides opportunity for motivated students to integrate our world-class faculty research programs in diverse aspects of ecology and environmental sciences, often within the unparalleled natural laboratory that is the Greater Yellowstone Ecosystem.
Particular program strengths include terrestrial and aquatic ecology, environmental biogeochemistry, evolutionary biology, hydrology and watershed analysis, quantitative ecology, agroecology, environmental risk assessment, invasive plant ecology and management, conservation biology, land rehabilitation/restoration ecology, environmental microbiology, remote sensing and spatial sciences, chemical ecology and land-atmosphere interactions.
Graduates will be well-trained professionals who will compete strongly in research, teaching, and related fields nationally and internationally.
Ecology and Environmental Sciences doctoral students have the option to be affiliated with one of several home departments, in addition to Animal and Range Sciences that corresponds to that of their major faculty advisor. Other specific graduate program criteria, procedures, and processes vary among departments.
In the Department of Animal and Range Sciences these include:
One credit of ARNR 507 - Research Methods
One credit of ARNR 594 - Animal and Range Sciences Seminar
One credit of LRES 593 - Grand Challenges in Ecology and Environmental Sciences (EES).
A three-credit graduate (400-500 level) course in experimental design and six credits of graduate statistical methods courses within a previous master's or current doctorate program.
Learn more about this program and other participating departments.