Dan Scott Ranch Management Program Ranching Community Outreach
First Annual Management Symposium Held Virtually
"Today is likely the greatest opportunity for leadership in your lifetime"
~Dr. Bob Milligan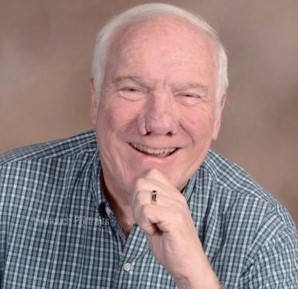 The Dan Scott Ranch Management Program hosted its first Management Symposium on September 22nd & 23rd in a virtual format. Most ranch education programs are focused on management of livestock or natural resources, but this program focused on management of an essential third component of any operation - the human resources. Whether you manage a family operation or oversee a crew of 30 people, the principles delivered by Dr. Milligan are proven to make you a better leader, and improve the working relations of your business. Dr. Milligan focused on the differences between management and leadership and how to rally people to a better future. From developing active listening skills to improving tactics for recruiting and hiring new employees, as well as providing effective feedback to ensure employee growth and job satisfaction, Dr. Milligan covered it all in this workshop. See below for testimonials from attendees.
"Dr. Bob made you think about your leadership skills in a different light. I would highly reccomend his class to anyone in a leadership/management role." ~Taylor Davis, Lonestar Land & Cattle, Springdale, MT
"For me the biggest take-a-way was in maintaining positive relationships with those you work with, as employees, colleagues or supervisors, because our job satisfaction depends on it." ~Paul Nehring, Farm Manager, Flying D Ranch
"He has a great take on leadership on the ranch and really explains the concepts in a way that connects with an audience." ~Colleen M. Buck, MSU Sheridan County Extension Agent.
More Virtual Symposium Opportunites
The King Ranch Institute for Ranch Management with Texas A&M University-Kingsville is hosting The Future of Wildlife Enterprise: Applying New Knowledge and Tools with their 17th Annual Holt Cat Symposium on Excelllence in Ranch Management on October 29-30th, 2020. This is a free virtual symposium. The symposium will feature wildlife and ranching professionals who will discuss management practices, the challenges of balancing ranch resources, wildlife, and cattle operations. Included on the agenda are sessions for private and public lands in the western states and a quail and whitetail deer management session. Time will be allotted for a brief Q&A session after each presentation. To learn more, follow the registration link.