Internships are a valuable part of our program, providing hands-on and unparalleled opportunities for our students to apply what they are learning in the classroom to real-world experiences. Below you'll find a few internship highlights in the students' own words, expressing their gratitude for the knowledge gained while working on host ranches over the summer. To learn how you can host an intern, click here.


Cayden Rose, Class of 2023
Hamilton Ranch: Twin Bridges, Montana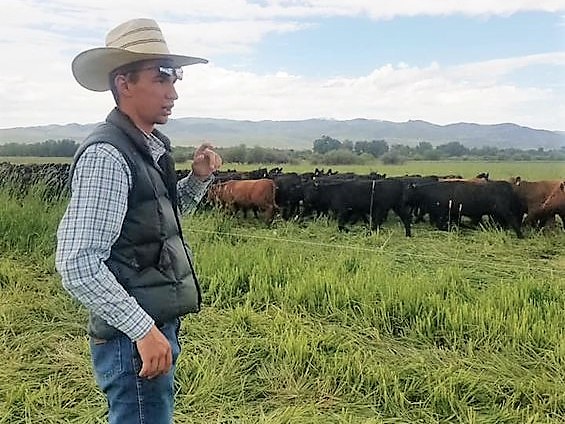 Over the past two summers I have learned more about a systems approach to managing a ranch than I ever would have in the classroom. There is something about seeing it done and participating in it that teaches you so much faster than a classroom or a lecture does.
This internship I have been a part of for the last two summers is one of the most valuable things I've done for my education. I learned about the cattle operation here on the ranch and how to better move, observe and help the cattle utilize the land.
Not only that, I have learned how to look at financials and analyze them to better maximize a ranch's economic potential, different ways to market the ranch's assets to find that niche market, and dozens of other things. Most importantly though, this internship has shown me again and again what it looks like to be a good leader to the people that work for you. Click here to read about Cayden's first-year internship experience.
---
Georgia Wortman, Class of 2023
Sevens Ranch: Choteau, Montana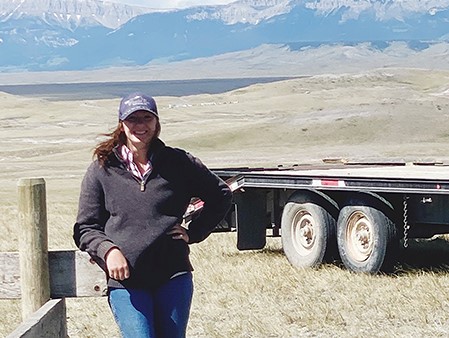 I spent the last two summers working for someone else while my family persisted in the face of drought on our operation. It was not a small sacrifice to be gone when they needed me at home, but the different perspectives and the connections I made will last beyond the struggles of the past two summers.
This spring, I will be a part of the second graduating class of the Dan Scott Ranch Management Program. To me, this program was not entirely about getting a college education. I have met so many producers, managers, and other experts in our field that I have had the opportunity to get to know and visit with on multiple occasions. Not only are they people that I can ask questions, but they are people that I can share my progress with as a young adult in the ranching industry, successes and failures. I am so excited for the future of this program, and beyond honored that I could be a part of its beginning years. Click here to read about Georgia's first-year internship experience.
---
Greg Collins, Class of 2024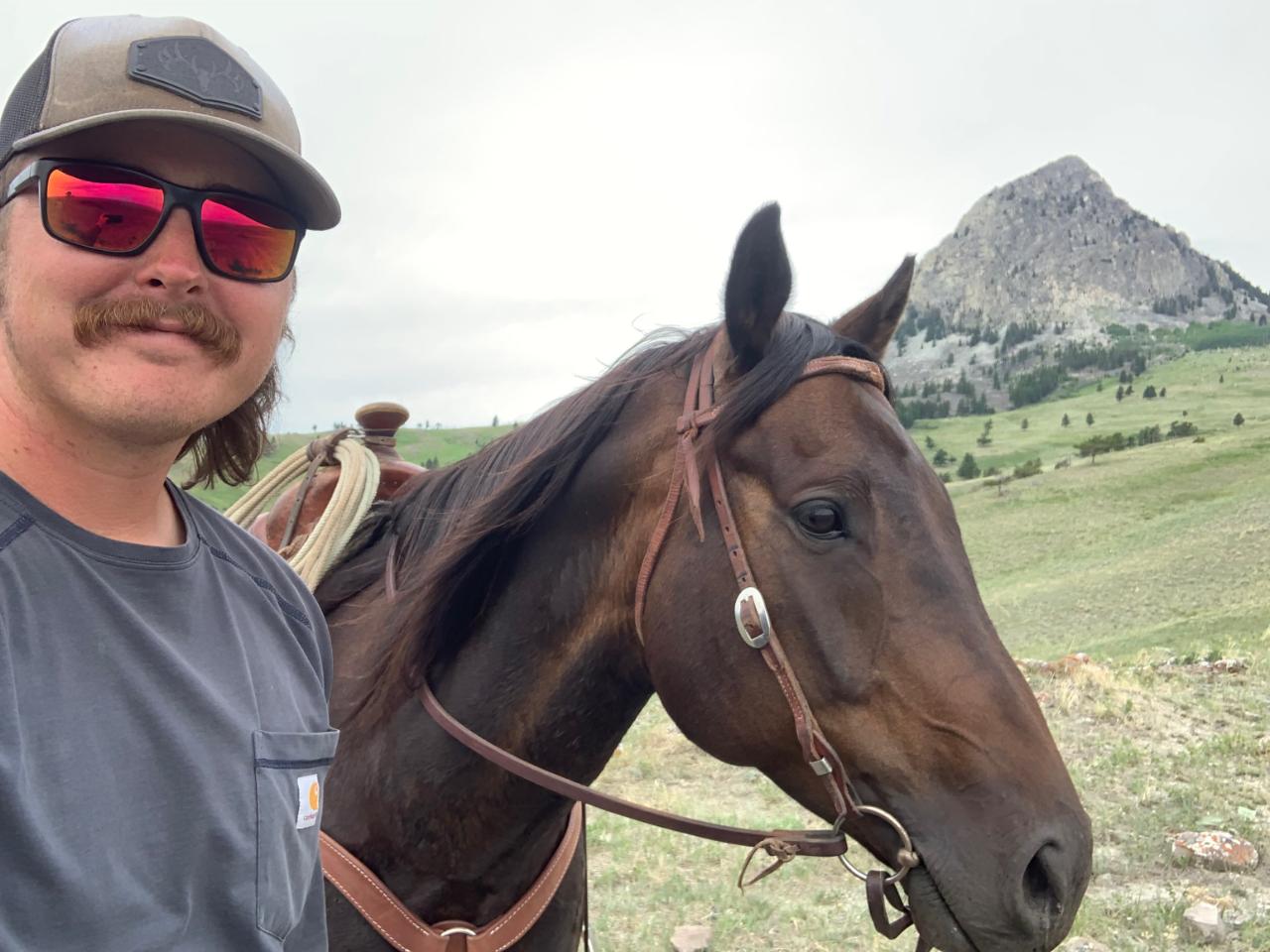 Spending my first summer on the LF Ranch outside of Augusta, MT, was an intense learning experience. I worked under the cow boss, and got first-hand experience in dealing with severe drought, predation, practicing low-stress livestock handling, and the art of good grazing management.
In my opinion, the internship is the most important part of DSRMP. With a willing ranch and driven intern, it benefits both parties. The intern gathers valuable work experience and is given the opportunity to take what they've learned in the classroom and apply it to the real world. Click here to read more about Greg's first-year experience.