Class of 2023
Cayden Rose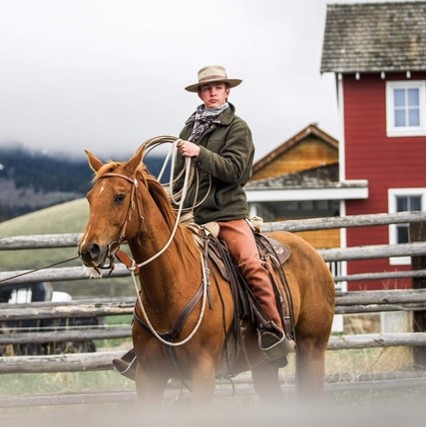 I was raised on Mountain Sky Guest Ranch and B Bar Ranch both located near Emigrant, MT. I have worked at multiple ranches in the Paradise Valley which expanded my experiences in horsemanship and training, pasture roping, doctoring, noxious weed management, pasture management, fencing, haying, and complying with organic standards along with many other ranch activities. I enjoy the outdoors as I am an avid hunter, fisherman and skier. While spending my life on ranches, I have realized the importance of gaining a broad knowledge of the agricultural industry.
"I believe that the Dan Scott Ranch Management program more accurately addresses this goal than any other major MSU has to offer. A degree in Ranching Systems would certainly provide an excellent foundation for my long term goal of becoming a ranch manager."


Georgia Wortman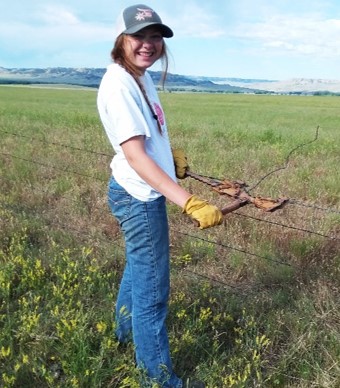 I grew up on two different, multi-generational ranches southeast of Big Sandy, Montana: one in the Upper Missouri River Breaks and the other in the southern part of the Bear Paw Mountains. Both operations run around a hundred head of commercial Black Angus cattle. Prior to college, I was an active member and leader of the4-H and FFA organizations, and at MSU I am a active in Collegiate Stockgrowers of MSU, the Collegiate Young Farmers and Ranchers of MSU, and the Collegiate CattleWomen of MSU. Upon graduation, I plan to return home to keep the family legacy alive.
"I am incredibly impassioned to be a part of this relatively new program! I hope to become more knowledgeable of our rapidly developing industry, and I hope to apply new ideas and approaches to my past experiences and understandings regarding the ranching profession."


---
Class of 2024
Greg Collins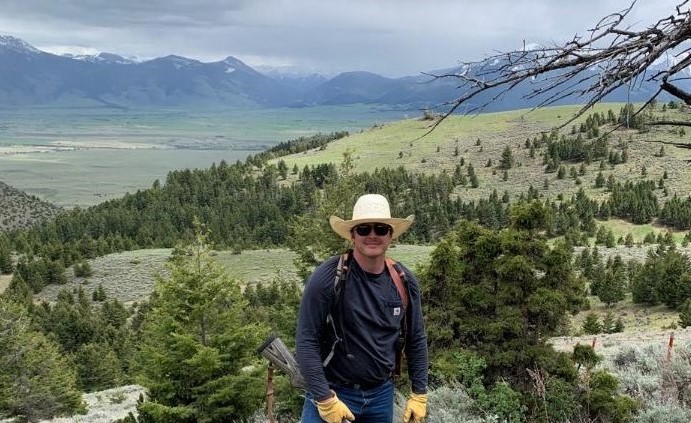 Unlike many previous students in this program, I grew up with little agriculture experience outside of spending summers hay farming in the Treasure Valley of Idaho. After graduating high school, I joined the U.S. Army and spent nearly five years in the 82nd Airborne Division. During two deployments to the Middle East, I was privileged to lead some of the best men and women America has to offer. At the end of my commitment to the U.S. Army, determining what I wanted to do next was not a hard decision. I knew I wanted to be part of ranching in some capacity, so I enrolled in Montana State University and declared Ranching Systems as my major.
I am confident that the Dan Scott Ranch Management Program and the Ranching Systems degree will provide the academic and real-life experiences to equip me for my career goal of managing a seedstock or cow-calf pair operation upon graduation. Additionally, I hope to help the program by working with MSU and incoming veteran students to smooth the transition to civilian life, and a possible career in agriculture.
"I was looking for a course in life that was new, challenging, rewarding, and provided an opportunity for me to grow as an individual. The Dan Scott Ranch Management Program is proving to be the perfect program to prepare me for a career in ranch management while also allowing me to help other veterans transition from the military to a future career in agriculture."
---
Class of 2025
Sarah Baker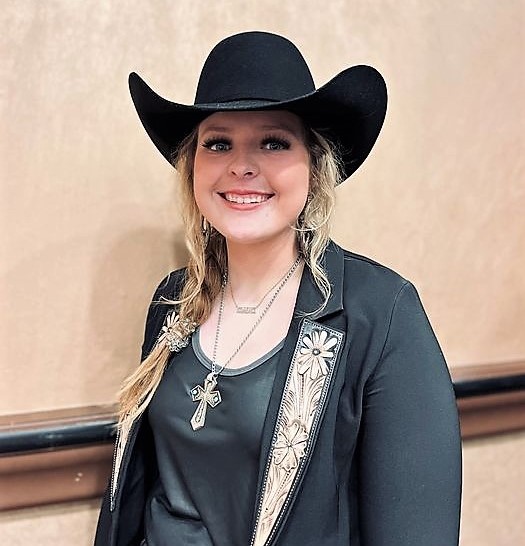 "I'm a sophomore native to northeast Oregon. I grew up on a small cow-calf operation with roots deep in rodeo and ranching. Ihave great interest in the Dan Scott Ranch Management program because of its broad curriculum and unique internship opportunity. I have hopes to to stay within the beef industry, wherever that takes me!"


Charlie Frye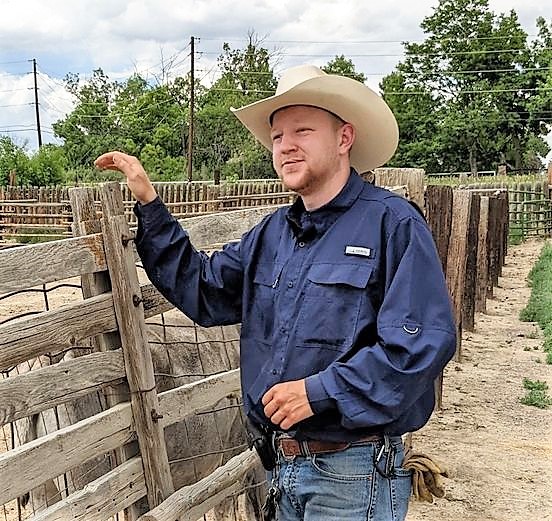 "Growing up almost every school break I would work on my grandpa's ranch helping him with seasonal chores. When looking for colleges I wanted a program that encompassed all aspects of ranching and was hands-on; that's when I found the Dan Scott Ranch Management Program. I knew this program would help me with my career goal of one day managing a ranch."


Carlo Giovannitti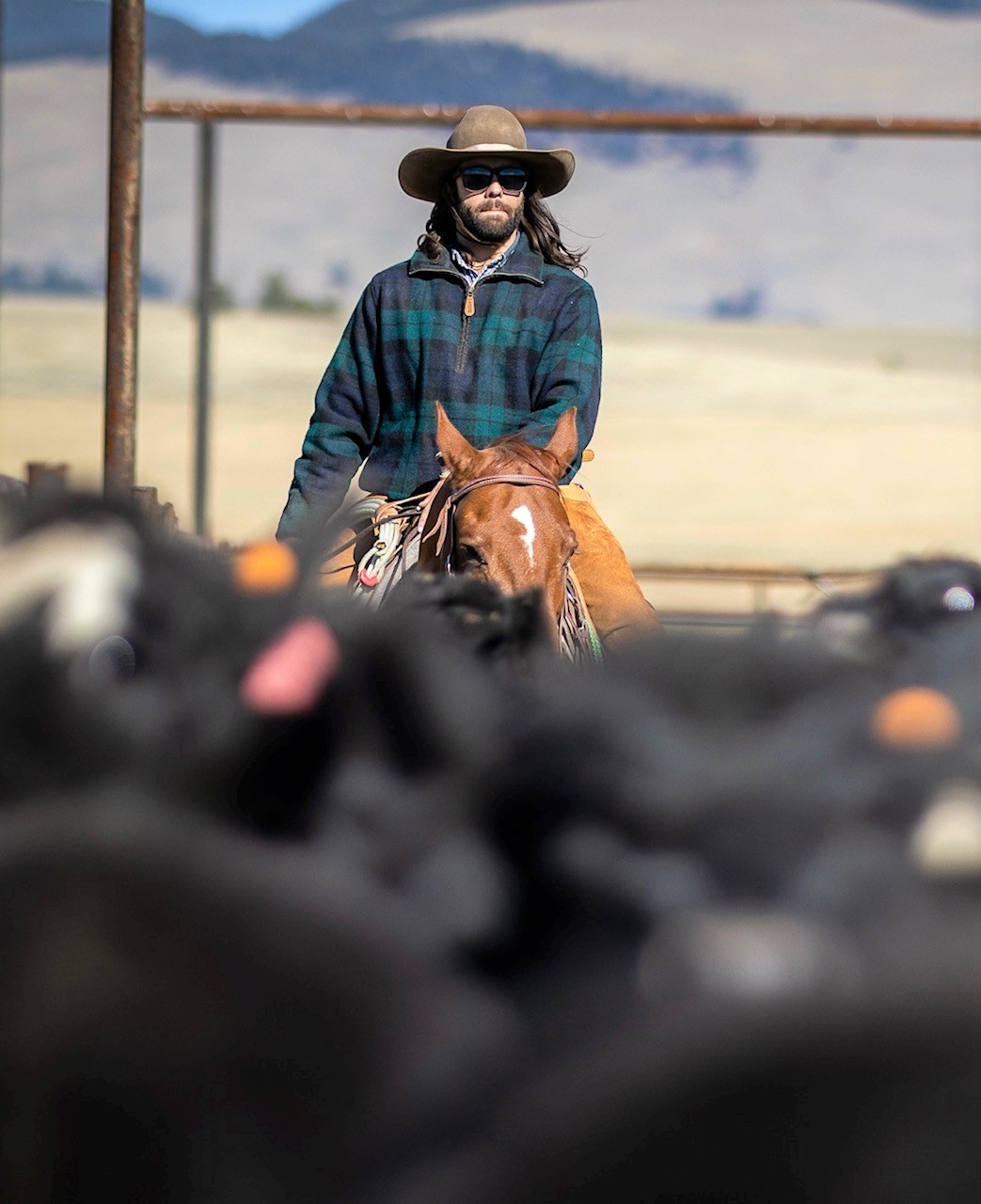 "I am a Marine Corps veteran from New Jersey. Upon graduation my goal is to start as mid level management eventually working up to managing an operation.I chose DSRMP for the opportunity be a part of the best ranch management program around. What drew me in, is the ability to learn hands on and utilize the skills and knowledge learned during the summer internships."
McLain Payne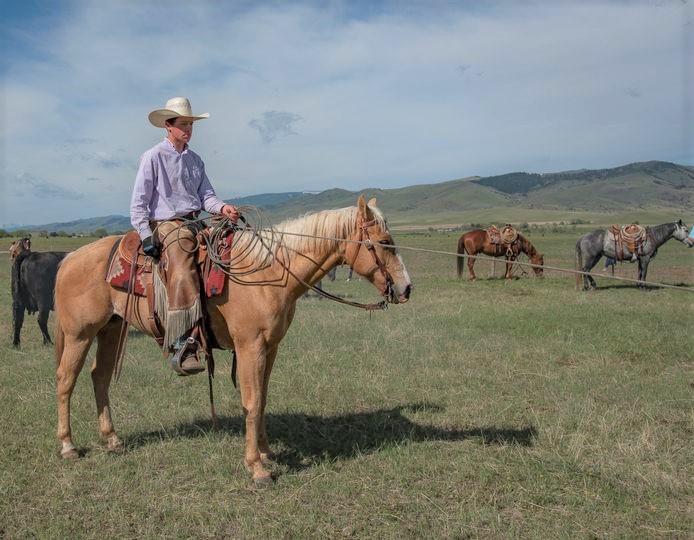 "I have grown up on my family's ranch outside Livingston, MT. We are a production operation raising black Angus cattle and also have a spring creek for fishing and a hunting business. Ibecame interested in the program immediately upon hearing about it. The courses and opportunities provided through the program align perfectly with my career goals of returning home."


Peter Sclafani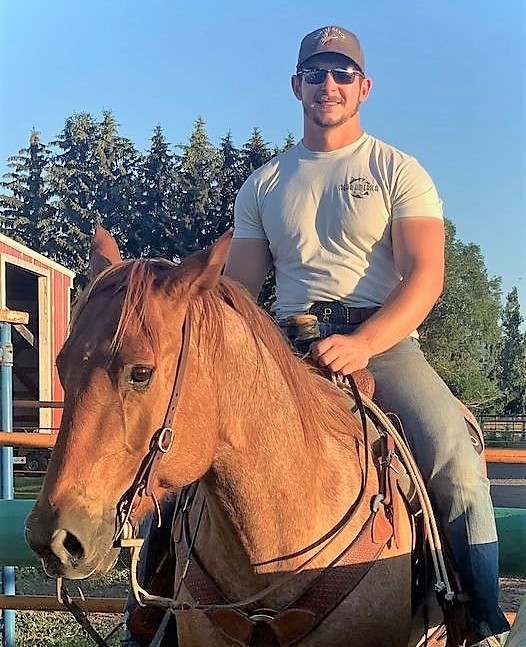 I grew up in California where my family has a ranch, which I have been fortunate to be able to work on during summers and holiday breaks. I have been able to learn and develop many skills from helping on the ranch that will benefit me throughout my life. After graduation, I hope to pursue a career in ranch real estate, livestock technology, or ranch consulting.
"Some goals I have within the Dan Scott Ranch Management Program include developing more techniques to work livestock effectively and learn how to run a business as efficiently as possible."