The Dan Scott Ranch Management Program welcomes the Class of 2023 to the Ranching Systems major. For the next 2 years, this cohort of students will take courses in animal science, rangeland ecology and business; complete internships on working ranches; and sharpen their leadership and management skills.
Cayden Rose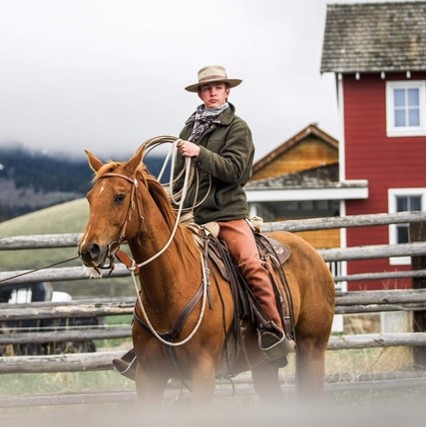 I was raised on Mountain Sky Guest Ranch and B Bar Ranch both located near Emigrant, MT. I have worked at multiple ranches in the Paradise Valley which expanded my experiences in horsemanship and training, pasture roping, doctoring, noxious weed management, pasture management, fencing, haying, and complying with organic standards along with many other ranch activities. I enjoy the outdoors as I am an avid hunter, fisherman and skier. While spending my life on ranches, I have realized the importance of gaining a broad knowledge of the agricultural industry.
"I believe that the Dan Scott Ranch Management program more accurately addresses this goal than any other major MSU has to offer. A degree in Ranching Systems would certainly provide an excellent foundation for my long term goal of becoming a ranch manager. " – Cayden Rose
Georgia Wortman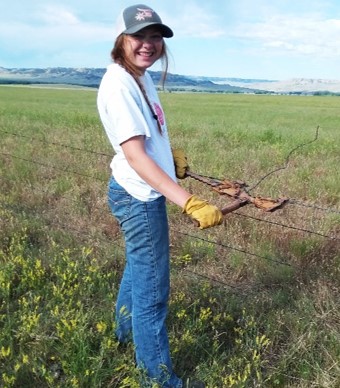 I grew up on two different, multi-generational ranches southeast of Big Sandy, Montana: one in the Upper Missouri River Breaks and the other in the southern part of the Bear Paw Mountains. Both operations run around a hundred head of commercial Black Angus cattle. Prior to college, I was an active member and leader of the
4-H and FFA organizations, and at MSU I am a active in Collegiate Stockgrowers of MSU, the Collegiate Young Farmers and Ranchers of MSU, and the Collegiate CattleWomen of MSU. Upon graduation, I plan to return home to keep the family legacy alive.
"I am incredibly impassioned to be a part of this relatively new program! I hope to become more knowledgeable of our rapidly developing industry, and I hope to apply new ideas and approaches to my past experiences and understandings regarding the ranching profession. " – Georgia Wortman
Julia Hudson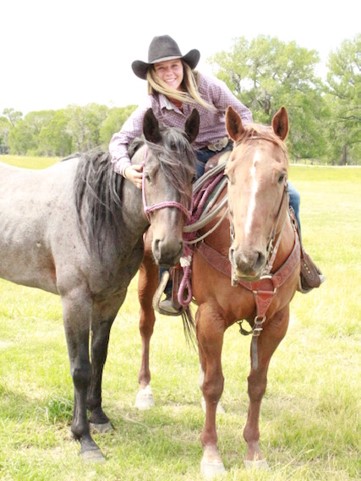 I grew up in the tiny town of Potomac, MT with a passion for Red Angus cattle, good horses, family, and my faith. I showed in 4H for 11 years and spent my free time helping on the ranch or playing sports. Between years spent showing 4H and working alongside my family, I have grown to appreciate and love ranching and the values of the agricultural community. This has led me to pursue my future in agriculture through Montana State University.

"My love for ranching began early in life and I am grateful to the Dan Scott Ranch Management Program for helping me pursue that passion and for the opportunity to become a better advocate for ranching. I am most looking forward to the incredible people I know I will meet along the way." – Julia Hudson